Our Friends at Foundation for Young Australians have just published a review of MiVote from the perspective of young people in Australia.
-
MiVote ensures that young people get an equal voice in policy development by embedding it into our DNA. Young people are one of the 10 community groups represented in MiVote's Advisory Committees. MiVote also allows people aged 16 years and above to vote.
---
Originally published at FYA by Sam Danby
Hey everyone I got a hot newsflash for ya: a lot of people have got a lot to say about politics. And it's about to get a little bit louder.
Spending the huge amount of time on the internet that I do tells me a lot of people have become disenchanted by politics. For many it feels like we're less and less able to back our leaders' decisions. In Australia we've had 4 Prime Ministers between 2013 and 2016. That's 4 PMs in 4 years. Could this be indicative that Australians aren't happy with how the country is being run?
I came across an app that has the potential to change all of that and reshape the political process as we know it. It's called MiVote.
MiVote wants to capitalise on that disenchantment by putting the power of decision making in the hands of the public using TECHNOLOGY!
Technology causing disruption is nothing new. Uber is in the process of reforming the taxi industry, AirBnB has taken a huge slice of the hotel and travel pie and even Tinder changed the way we meet people (and I thank them and the glorious Superlike feature every day for how I met my partner). But none of those apps have changed the world as dramatically as MiVote hopes to.
MiVote is an app, still in development, that wants to replace politicians with the voting public. The concept is this: at the next election, instead of voting for a representative from an existing party like the Liberals, Labor or the Greens, you vote for a representative from MiVote.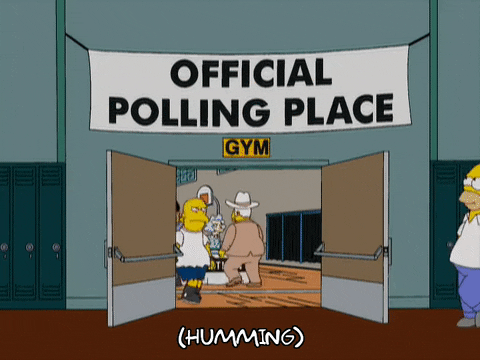 If the MiVote rep is successfully elected, whenever a vote is presented to parliament, the MiVote app will ask it's users to read up on the issue and then vote on which way the MiVote representative should vote in parliament.
To vote on a question this way, first the system will give the user a quick run down of the issue. A nice in-depth look at the facts and figures from both sides of an argument. 
After you've had a bit of a read and you're feeling very smart and ready to voice your now fully informed opinion, MiVote will ask for your… well vote. Whatever wins the vote on the app will determine how the representative of the party votes in parliament. Legit! Apparently it's all part of the rules – they have to vote the way the people of the app say. 
I took it for a trial run and answered a few questions around politicians' salaries, and if we should look at restructuring their pay based on performance. It felt a bit weird giving my opinion after only spending around 10 minutes researching the topic, but also weirdly validating. But hey, who am I to say what someone should be paid? I know some of what a politician does, but the full scope of the role and how a person doing it should be remunerated? Not really.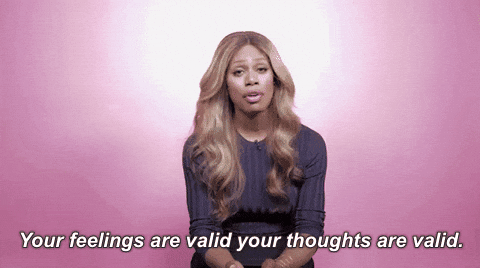 The only real gripe I had with the process was it didn't tell me the statistics of the poll so far, so I'm in the dark as to if my opinion was the popular one. You can give the poll a go yourself here.
It's also worth noting that there are politicians who genuinely care about and act in the interests of the majority of their constituents. Those who do the job they've been elected to do, in a way that makes the people who elected them quite pleased.
But it got me thinking. It is quite strange how, over the past 20-30 years, everything from communication to travel to education and even banking has changed so dramatically thanks to technology, while governing the nation has remained largely the same. Or at least, the way representatives are elected. Perhaps MiVote is a step towards further engaging younger voters in the political world when nearly half of all 18-year-olds (nearly 350,000 people) were not enrolled to vote a few months out from the 2016 federal election. Although that number did drop significantlyin the lead up to polling day. And before you start going around calling young people lazy and entitled, if you're keen to know what might drive that you could look at this article here. (Hint: it could be because a lot of young people feel disaffected by the mainstream political process, as suggested by a report referenced here.)
It's not a perfect concept, but it's an interesting one. Could a system where the general population vote on issues fix the country's woes? And one where information is presented in a straightforward and digestible way? Hey, I don't know. What do you want from me? I ain't no big brain political scientist. Have a look here and make up your own mind.
Originally published at FYA by Sam Danby
Do you like this post?